I'm Taking Responsibility for Getting Raped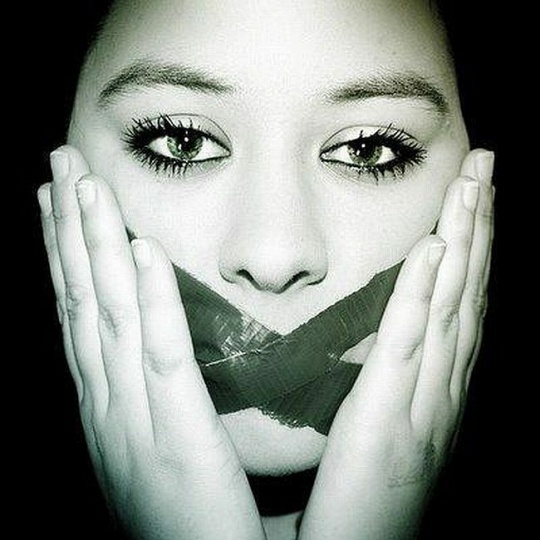 A courageous woman named Coco Jones was the first to say it. She's right. It's all our fault. I've been in serious denial this entire time. All those people who said I needed to take some responsibility for what happened to me, here it is. My apologies to the neutral third parties who violated me, as it was completely my fault for being in the same room with you and trusting you. I've seen the error of my predator-blaming ways, and I apologize.
You truly must read the entire post, "I'm Taking Responsibility for Getting Raped," but here are a few excerpts of things I'm particularly guilty of:
3. I let people in my life. I have relationships and friendships. I allow them in my home, I eat food they prepare for me without watching them cook it. I open the door when I am alone. I leave the house by myself to meet them places. I even let my partner tie me up and believe he won't rape me on MERE TRUST.
I see now that it was truly my fault to be alone with my boyfriend, with whom I had had great sex with before I let myself get raped. He had told me he loved me and adored me so many times that I just really let my guard down. It's really my fault that I didn't push him away forcefully enough. Same goes with The Musician, silly of me to trust a colleague. My goodness, I've just let myself be a victim left and right.
I've learned a great lesson here. To not get myself raped or betrayed or discarded, I truly need to stop letting anyone in my life. Even therapists. No more friends. I'll lock myself away in my room with my dog and cat, because then I'll be safe. Indeed. Even my husband after 15 years together…one never knows. So, here is my first mistake. No doubt.
5. I dress like a fucking slut. No, really. I wear clothes that touch my body. I have hair. Sometimes it is up, sometimes I wear it down. I accentuate my eyes and lips with make-up. I go out in the world like this. Regularly.

6.My reflexes are not cat-like. If you throw something at me, it will hit me. I will not deflect it with a sudden, practiced movement. Things can catch my by surprise and I am not always ready for them. I should be sharpening my instincts daily. Instead I forget to because I'm usually doing something less important.
Me, too. I've made these same mistakes. In fact, I've got clothes on right now that touch my skin. I had better change before I go to the post office. I haven't put make-up on yet, but I did already fix my hair. Maybe a bulky hat will help.
Additionally, I have an open heart and a tendency to believe people at their word, especially friends, colleagues, and lovers (the roles of the three men who violated me between 2010 & 2012). Foolish and careless of me, really.
In fact, I'm convinced that the only reason I haven't been sexually assaulted since 2012 is that I have kept myself so isolated. I see no one other than my husband and therapist, which turns out was a waste of time and money for trauma recovery. All I ever needed to do was accept responsibility for the sexual violations. I do now, and how. I see the error of my ways. As long as I stay locked away in my house, venturing out only for Starbucks and to go to the movies alone (as long as I'm dressed properly), I should remain safe.
Good plan.
Just think, for nearly two years I've been saying how the rapist is responsible for choosing to rape and the communities for making excuses and embracing said rapists (ooops, neutral third parties, I mean) at their parties and conventions, when all along it's been my fault. Huh.
Yep. I got myself raped, too.
Please read the post by the courageous woman who has just freed all of us "survivors" from years of recovery. We have nothing to recover from, as it was all our fault. Let's start practicing victim flagging and rapist apology across the board. Let's show sympathy for those poor neutral third parties who get labeled "rapist" for merely having nonconsensual sex and purposely blowing boundaries. It's not their responsibility, after all.
Have some compassion!
~ by omgrey on January 21, 2014.
Posted in Trauma & Recovery
Tags: austin poly rapist, author, misogyny, non-monogamy, o.m. grey, olivia grey, rape, rape survivor, sexual assault, shattered